Donations from our community support our means-tested bursary programme and other development priorities at the school.
The School Council have established the St Margaret's Fund which will be dedicated to bursary support:

"I am delighted to announce that the new St Margaret's Fund will be dedicated to the provision of bursaries and widening access to our school. By supporting the Annual Fund 2019/20 together we can give girls the opportunity to attend the school, realise their potential and lay the foundations for their future success."
Professor Margaret Ross, Chair of School Council
Demand for bursary support grows every year. Unfortunately, the school does not have the resources to support every application. With help from our community we can fund means tested bursaries for girls who would not otherwise access the education and opportunities at St Margaret's.
All gifts are welcomed and appreciated and contribute to the success of our pupils. Gifts can be made through a single donation, or on a monthly or quarterly basis, and increased through the use of Gift Aid. For example:
| | | |
| --- | --- | --- |
| Monthly donation | With gift aid | Annual contribution with gift aid |
| £10 | £12.50 | £150 |
| £20 | £25.00 | £300 |
| £50 | £62.50 | £750 |
If we were to receive 50 commitments of £20 per month, one girl would receive a fully funded bursary for one year.
Click here to make a donation. To find out more about our annual fund appeal please contact Rachel Paterson-Davies, Head of Development (r.paterson-davies@st-margaret.uk, or 01224 584466).
Sponsor an Element
The Periodic Table of Elements is a wonderful feature on the wall of the new science block, and an opportunity to leave your mark on the school for generations to come.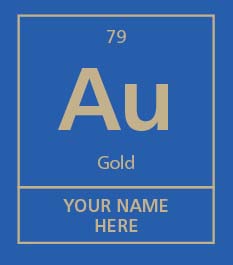 There are still elements for sale across a range of prices, starting from £200. Elements can be named after individuals, companies, year groups or in memory of a loved one. Featuring 120 elements, you can select an element of your choice subject to availability.
Please contact r.patersondavies@st-margaret.uk if you would like to purchase an element.